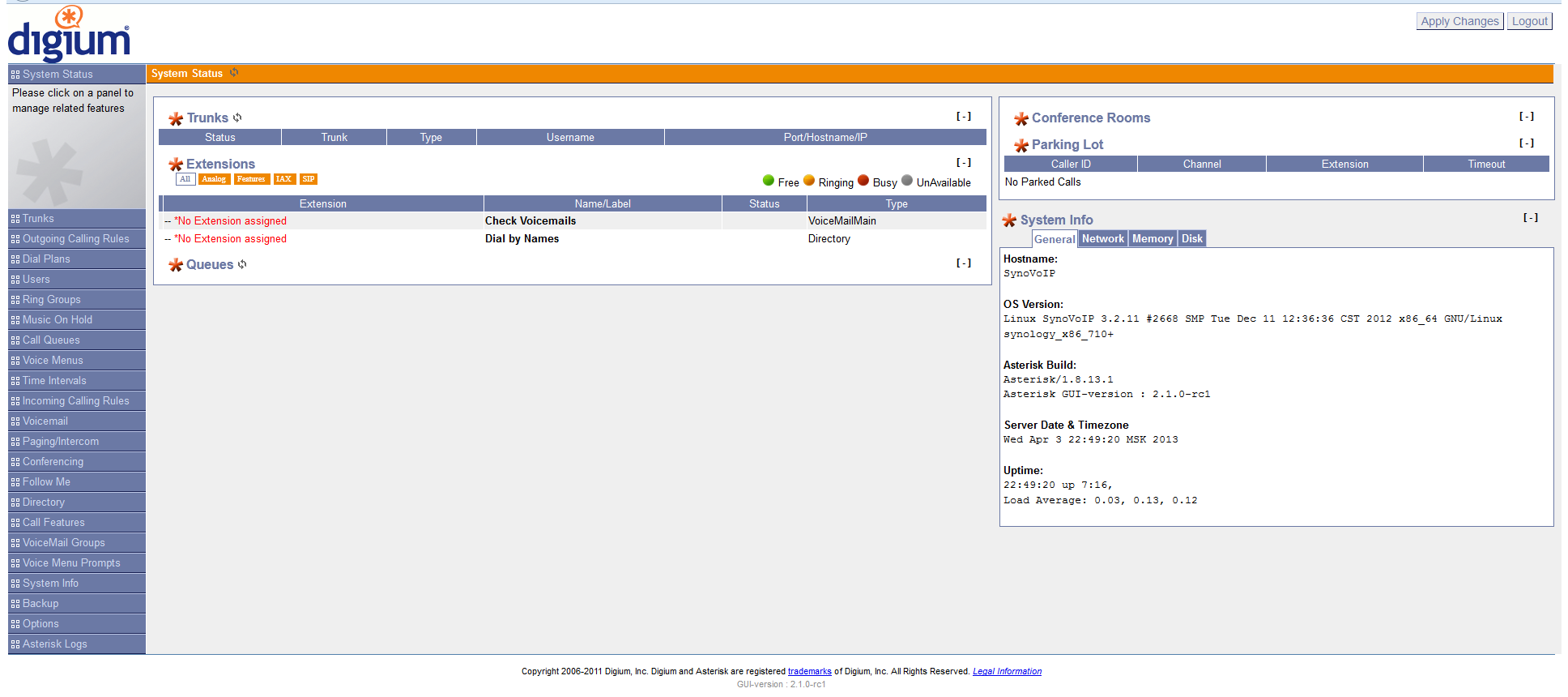 Can you help me? Sorry for my english, i understand it but is very dificult to expres myself. No channel type registered for 'Local' [May 31 CONF" I added a blank file users. Now cannot add users or select provider types in "Add Provider".
All seems well but GUI is simply nice to look at right now only It is important that the bindaddr is always 0. If that is already set, I would try restarting Asterisk. That is, assuming your install went correctly meaning you ultimately ended up with an output telling you to run make checkconfig, implemented those settings and ran the command On a Red Hat based install run service asterisk restart or easeier, if asterisk is called to load on startup just reboot!
I hope that helps, I know it's simple. Now after restarting asterik, I try to access to asterisk-gui typing in my browser: Nothing to see here. Please help me to solve this problem. Also, for those who do not want to use port: What files do I need to change on the gui only install to access the gui via https? I installed asterisk-gui, but only a few menus are working: No users, service providers etc. Are these still in preparation? The server looks ok from the console, but i have the same problem reported by Mamata, Sheila, Hung and others The server at Try again in a few moments.