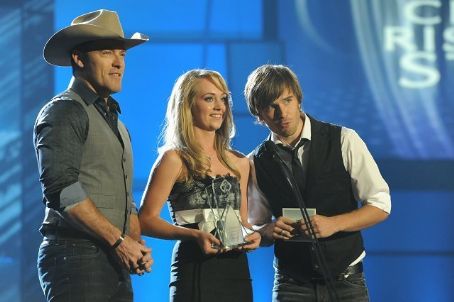 Graham Wardle has answered your questions! Posted on Dec 1, The second installment of the Heartland cast interviews is here. There were a TON of really great questions, so as I said last time if we didn't get to your question, there will be plenty of other opportunities in the weeks to come! Now, Graham, over to you! Click though for more! Yes we love Heartland here too!!! I extend an invitation to my country as I'm sure you could have a great experience My question will be: What is the most challenging aspect of portraying Ty Borden and why?
Evelyn on November 23, at Ty had a rough childhood, and to portray some of those emotions he has can be a challenge at times. I had a pretty normal childhood compared to him so I have to do my homework when I'm preparing for some of his interactions with his past. I do enjoy doing it though. It's difficult but I know the result will be a more interesting character.
Yepper, you are totally believable and very talented, and as I am sure a lot of fans will be saying, you bring a lot into the character and now you are part of a lot of families in Canada and world wide! Outside of Heartland, what role would you love to do? Everyone has a role that in their minds would be a dream role, whether it's doing Shakespeare, a historical drama that's based back in the middle ages, the hero in some supercharged action flick, a comedic slapstick role or would you like to try your hand at being a villian taking over the world just a few examples Dalaigh on November 23, at First off I want to say thank you Dalaigh for your support.
I would love to be a part of an action film like the Bourne movies with Matt Damon. Something very realistic and current. I'm a big fan of current films that push the boundaries of what we have seen. When did you decide you wanted to be an actor and why? Andreia on November 23, at This may sound weird but I don't think of myself as being an actor. I think of myself as someone who acts as an expression of myself.
I love to create and be a part of new experiences that I can share with others. I choose to look at it this way to remind myself that I will always be me and I will do many things in my life. Acting is just what I'm doing right now. But to get back to your question, I starting acting when I was six years old in a Mattel Toys commercial.
The reason I love my job is I get to create and share a character's life with an audience. And riding a motorcycle is pretty awesome too.
Graham, you are stranded on a deserted island with Amber. In what ways would Amber contribute to your survival on the island and in what ways would she be of no help at all? Kathryn on November 23, at She would be vital to my survival. I have no clue what's edible and what's poisonous. She has a wealth of knowledge about wildlife. She would probably be no help at all in the rescue effort.
I bet she would want to stay there and live with the animals! Hi Graham, I was wondering, when you're not acting, what do you like to do on your spare time?
What are some of your interests and hobbies? Amy on November 23, at I like watching youtube and vimeo. Playing video games with my friends online. I make short videos that I post on my vimeo site at vimeo. I've heard that you plan to direct your own films in the future: Claire on November 23, at I love progressing the current state of our society.
The way we see the world and our own lives. Documentaries and inspirational films like "Into the Wild" are my kind of thing. My question for you is: You have an on-screen romance with Amber Marshall's character Amy, is that real, or purely acting?
Samantha Stokes on November 23, at Amber is a very close friend of mine who I respect and care about deeply. It's not a question of real or purely acting. The reality of the situation is both scenarios are real. When I am acting I make the circumstances become real. I trick my mind into believing something is the way it is written.
What is one of your favourite memories with the other cast members when behind the scenes from shooting Heartland? It could be a funny accident or just a hilarious event Elizabeth on November 23, at The scene where Lou pops the cork off the champagne bottle.
I can't remember what episode but while we were filming the scene she kept popping the cork and it would fly around the room. And each time the champagne would spill out all over her hand and onto the floor.
It was very difficult not to laugh. I actually don't' know how that scene worked in the end because we were always laughing. My question is if you could have any horse on Heartland which one would you choose? Jessie on November 23, at He makes me laugh when he pulls Mrs. He's such a trooper.
So small but such a big heart. Hi Graham, I really enjoy the work that you have done with Ty over the past few years. I love seeing all of the characters on Heartland maturing, and learning from mistakes. It really is amazing to watch. Where do you feel more at home? Phoebs on November 23, at Great to hear Phoebs! Glad you enjoy the show!
I feel more at home in Vancouver. My family is there and it's where I spent most of my life. Although I do call the people of heartland my second family because I spend so much time with them! My question [that is very random] is: I love random questions. Right now I could really go for some fresh picked blackberries. Favourite sport to watch? Favourite sport to play? I just started learning Parkour which isn't a sport yet more so an activity.
Search on youtube if you haven't heard of it. You'll find some great videos that have inspired me. It's a lot of fun. Which person on the show is most like their character? Which person is the most different from their character? She has a whole zoo of animals at her farm. And for who is least like their character? I think it would have to be both Val and Ashley, played by Wanda and Cindy.
They are two of the nicest people I have ever met. On the Heartland website under your bio, it states that you love photography. What is your favourite thing to take pictures of and have you ever published any of your photographs?