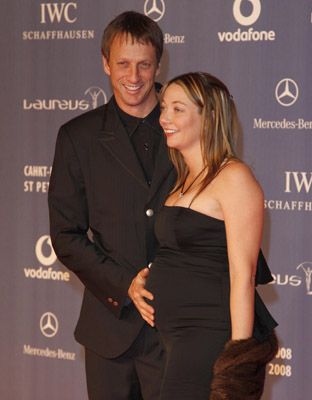 Have a hot rod, custom, donk, murdersickle, autogyro or private tycoon oceanliner you want to enter? Smack that email link on the left and send 'er in. Submit a photo or video of your ride preferably as a link , along with a pithy description, to the email link on the left using the subject line "Cruise In". Eligibility is open to fossil fuel-powered human conveyances cars, motorcycles, boats, aircraft, spacecraft, etc.
Please submit only those vehicles you personally own, or have stolen. If your vehicle was featured in last year's Cruise-In, please wait 'til next year to re-enter. Let's keep it fresh, people! Submission deadline Sunday, April I'll post daily updates starting Monday, and at the conclusion will select the worthiest as Grand Champion Carbonator. Now let's see those rides! That buzzer means, sadly, that entries for the Iowahawk Earth Week Cruise-In are now officially closed.
Many thanks to all who participated and in their own small way contributed to climate change activism. Let's start off the last batch of entries with another swanky Big Bird from Tracee: Submitted for your consideration, this two-ton-plus land cruiser. Just the perfect way to say you care about your Mother and the ample petroleum supplies She provides. It'll carpool five of your friends in style, with enough trunk space for your Geo.
Yeah it has been a good tractor. I did break the crankshaft once dragging trees through the woods, but I use it to disc, bush-hog and grade my rock driveway. Oh, the manifold has a quarter size hole in it, but it adds to the exhaust noise. Here's our Ford F1 carbonator, which was recently liberated from years of agricultural servitude on a carbon-guzzling Christmas tree farm. Our street-legal pickup still produces tons of tree-friendly carbon from its original cubic inch cast iron flat head six.
Now living in comfortable retirement at our remote Finger Lakes compound, this postwar classic still does its part to keep Mother Earth green by replacing the carbon deficit caused by an influx of Priuses to our formerly redneck environs. Sticking with the theme of sinister black pickups, here's one from real-life Nebraska cornhusker Troy Uden: Thankfully I have one truck that can break 20 mpg when I drive it kindly.
This year I'll submit my Dodge with the mighty v-6 gas burning engine. Lacking current ownership of a cool street rod, this beast is just nice enough that I can buy my way into large car shows and obtain a mighty sweet parking spot. Gimps can be very resourceful! How do we honor America's Greatest Generation? By carrying on their beloved Cadillacs. Here is my 73 Cadillac sedan DeVille.
I purchased it from the estate of the original owner 3 years ago. WWII vet who was on the beach at Normandy, came home and became a lawyer. It loves the highway and I become one with the road and the car between 60 and 80 mph. We have a good day when we get double digit fuel mileage.
Tolacka is rightly proud of his Trumpet, especially the custom handlebars: Hyde bars, Hyde pipes, and the carbs were rejetted. I didn't uninstall the air exhaust valve and it pops like mad on decel. It's also got SS brake lines, new progressive fork springs, and shocks. My then 9 year old son measured the handlebars with his Dad's calipers, designed bar ends, CAD'ed them up, and machined them out of aluminum. Gary Altman shows the right way to improve an emissions-choked 70s Chevy Box: My Chevy Caprice Classic.
Built L small block Heads, cam, headers, Holly double pumper, Nitrous, etc. Not the fastest by modern standards Virginian Jacob Drumheller enjoys soaking up nature's free vitamin D in his classic Beemer ragtop: Just put some new shoes on her this weekend.
Still burns gas like it cost when this BMW i e30 rolled off the line And really the convertible is the only acceptable form of a tanning booth. A magnificent shade of blue, much like the icebergs it is helping to melt or refreeze. Depending on the study you read, of course. Gary Dannunzio don' need no steenking safety devices: I submit this Craftsman 10HP 5 speed "Frankenmower" that has been keeping Mother Earth trimmed and lubed for decades.
All factory safety devices have been removed or bypassed leaving one sweet unregulated ride. After mowing with this vintage machine the 30W motor oil that hasn't been blown out the exhaust leaves a fine protective coating on the grass, eliminating the need for expensive weed killers. Hey John Deere, who's your daddy!
Mississippi road king William O'Reilly promotes peace with his fleet: I hope that this entry isn't too late. I submit my wife's Nissan Armada avg. I know that these aren't the best numbers for giving it to Gaia but it the best we can do. I'm hoping for extra credit from the "Firearms Coexist" sticker on my back window and the fact that as an engineer for the state DOT we use a lot of asphalt to pave our roads in Mississippi a large petrocarbon usage and our traffic signals aren't timed to the optimum which also adds to the generation of exhaust!
Fuel conservation expert "Sentinelist" explains how his fleet totals almost 30 mpg: I only thought it would be fitting to submit my entire fleet for your and your viewer's consideration. The smallest engine I own is the 4. But the top drops on it, so it's plenty 'Earth friendly'. Its stablemate is a rare Audi S8 with a 4. Outside, I'm afraid things turn a bit more dire.
The Escalade ESV with a 6. And on occasional weekends or whenever the hell I feel like it, like to go get the mail , I can dispatch our zombie apocalypse rig- a mechanically-injected 1-ton Chevy K with the HMMWV-spec 6. I believe that's a total of Bob Janke shares this glamour shot of his Chevy: Here's my sexy '72 C It's true mileage is unknown because who cares. It may not be fancy, or pretty, but it's my daily driver.
It's small block leaks as much oil as a teenagers face, and it wastes as much gas as any fancy Ferrari especially when I toss a Prius in the back and do burn outs in the K Mart parking lot. What better way to celebrate Earth Week with an earth mover? My stang has the same ol' engine but my coworker is a one man gang when it comes to nourishing Mother Earth with CO2. By far the most Gaia-friendly vehicle I own. Other than '39 Ford steel wheels, Stromberg 97 and vintage accessory turn signal, it's all original and unrestored down to the original wood floorboards and canvas top.
Wimpy engine with high mileage? With a 40 hp four banger that gets 30 mpg, it's an EPA regulator's dream. Future plans include a juice brake conversion, T-5 transmission and vintage Winfield high compression head. Otherwise it'll stay the same as God and Henry Ford intended. I will atone by 40 self-inflicted lashes of a wet noodle, and by posting a double dose of carbon action - starting with some Poncho-powered gasser madness from Dale Van Zant: I offer you the future of the Carbonator challenge, a second generation Iowahawk carbonator entry, my son's '95 Z The refresh included a large roller cam, ported heads, roller rockers, bigger injectors, a bigger throttle body, headers and a computer retune.
It now requires a bit more Hi-Test to support the new substantially higher power level. Proud grandpa Freddy Badgett writes: Four and a half year old Ava is a second generation participant.
Her dad was featured with his HP Cu. Inch VW drag Bug during the first Iowahawk salute to hydrocarbons. She does her part. Rick Shick offers up a trio of hoopties to cover a variety of automotive tastes: Any one of these is buckets of fun.
I'm ready to roll on Mother Earth in any weather on any terrain. Got the Z3 new in ' From doing donuts in Sequoia National Park to cruising Myrtle Beach, I have driven it from sea to shining sea more than a few times.
Why, I 'member when Montana's speed limit was "Reasonable and Prudent. Bought the '55 Oldsmobile Super 88 Rocket in co-owner with my Dad, so it counts! It coughs, wheezes and drools everywhere it goes bringing smiles to all. I've even driven it in parades.